Quote from Facebook:
Only today -70% discount on all items for banknotes! That's a perfect moment to start playing "Let's Fish" or to buy new, better equipment which will help you land the biggest fish!
Source: link .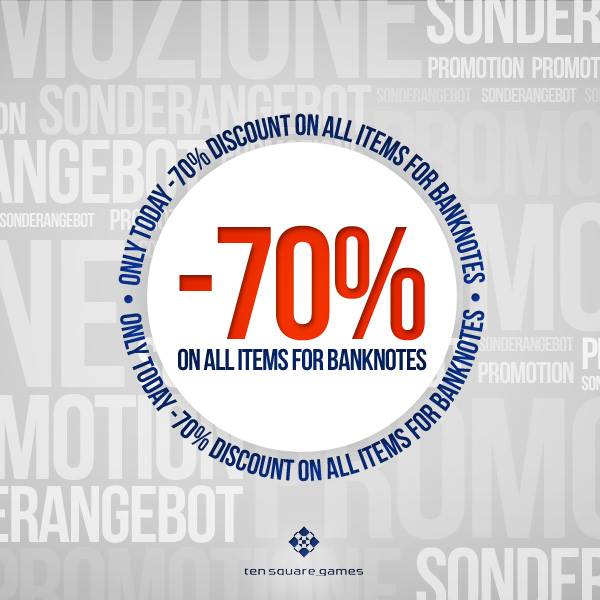 http://letsfishfansite.wordpress.com/2013/07/13/70-discount/
Ad blocker interference detected!
Wikia is a free-to-use site that makes money from advertising. We have a modified experience for viewers using ad blockers

Wikia is not accessible if you've made further modifications. Remove the custom ad blocker rule(s) and the page will load as expected.